We Have Small Animal Veterinarians Practitioners Who Are Specialized in The Health Treatment of Cats, Dogs, Birds, Exotics, And Other Small Pets.
At Pet Smile Vet the health and wellness of your small animal is our priority. Preventative care is one of the most important things you can do for your animals. Our general practices at Pet Smile Vet will keep your small animal in the Best Health Possible through a multitude of offerings such as wellness examinations, vaccinations, spay and neuter surgeries, and Treatment of Minor Ailments. Should a more serious issue with your pet be diagnosed, the Hospital's Specialty Services can assist with nearly any injury or illness your pet may have.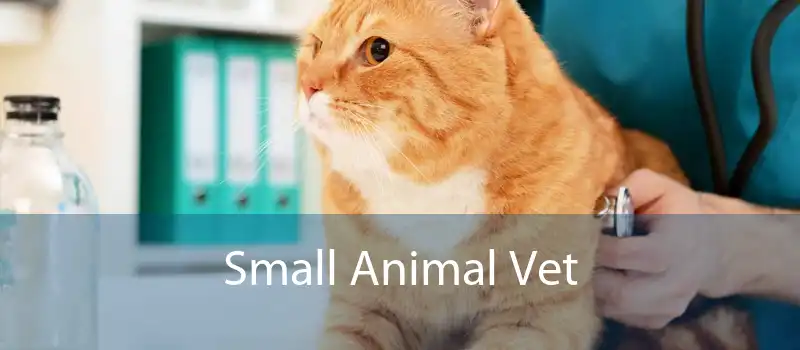 Our Small Animal Hospital Offer:
At Pet Smile Vet we offer the following small animal vet services:
Emergency And Critical Care
General Care
Cardiology
Dentistry And Oral Surgery
Dermatology
Exotic Animal Medicine
Internal Medicine
Neurology
Oncology
Ophthalmology
Orthopedic Medicine And Mobility
Orthopedic Surgery
Soft Tissue Surgery
Small Animal Veterinarian
The small animal veterinarian service at Pet Smile Vet offers all levels of patient care, including community practice and specialty care. Our Community Practice Cares for pets both when they are well (vaccinations, parasite prevention, Spay And Neuter services) and when they have routine illnesses and injuries. We offer Emergency Care for animals with sudden or severe injury and illness 24 hours a day and 7 days of the week. Our specialty care is provided by a wide range of board-certified Veterinary Specialists with ready access to the most sophisticated diagnostic testing procedures and the latest treatment options.
Small Animal Emergency Clinic
At Pet Smile Vet we pride ourselves on being one of the largest and most advanced small animal emergency care facilities. Our small animal emergency clinic services cover the Veterinary CareSpectrum, from a broad range of emergency services to the most cutting-edge surgeries. These service units are led by Certified Veterinarians who are world-renowned in their fields. As the hospital continues to grow, so do our teams and services in order to best serve your small animal emergency needs.
Our Small Animal Vet Services
At Pet Smile Vet we offer the following small animal vet services:
Small Pet Vet
Small Rat Vet
Small Vet Clini
Small Animal Veterinarian
Small Creatures Vet
At Pet Smile Vet we provide immediate initial recognition, evaluation, and care of patients with acute illness and injury, and ongoing care for critically ill or injured dogs and cats, and other small animals 24 hours a day, 7 days a week. We are a leading small animal vet and we have a Cat Vet specialist, dog vet specialist, and other small animal vets.
Small Pet Vet
At Pet Smile Vet the small pet vet services have a community (primary care) practice, an emergency practice for 24/7 emergencies, and a referral practice for cases requiring Advanced Diagnostics or specialized care from our doctors that have advanced training in numerous specialty areas. The veterinarians at Pet Smile Vet specialize in the diagnosis and treatment of complex medical issues in companion animals, primarily dogs, and cats.
Small Rat Vet
Our goal at Pet Smile Vet is to provide the highest quality care of your small rat. We have board-certified veterinary specialists in many disciplines. Pet Smile Vet provides routine medical care as would any Local Veterinarian. Emergency services are available 24 hours a day.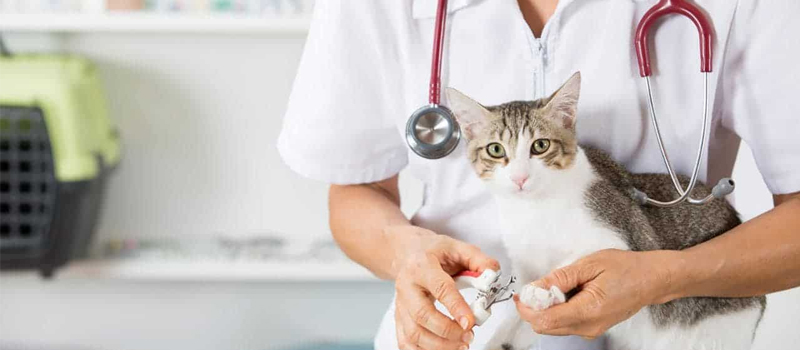 Small Vet Clinic
Small animals are commonly referred to as our specialists for the same type of advanced care you would want for any beloved family member. At our small vet clinic, we are proud to offer World-Class Expertise and compassionate patient care in a friendly environment.
Small Creatures Vet
Our dedicated professionals at Pet Smile Vet work with referring veterinarians to provide compassionate care in state-of-the-art facilities for your small creatures. Our emergency service is available 24 hours a day.